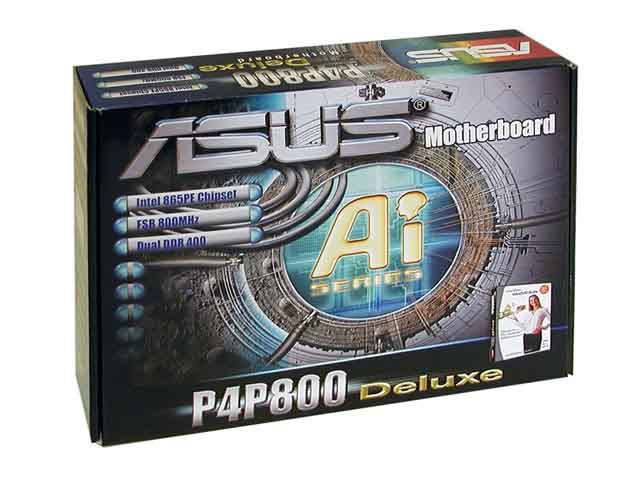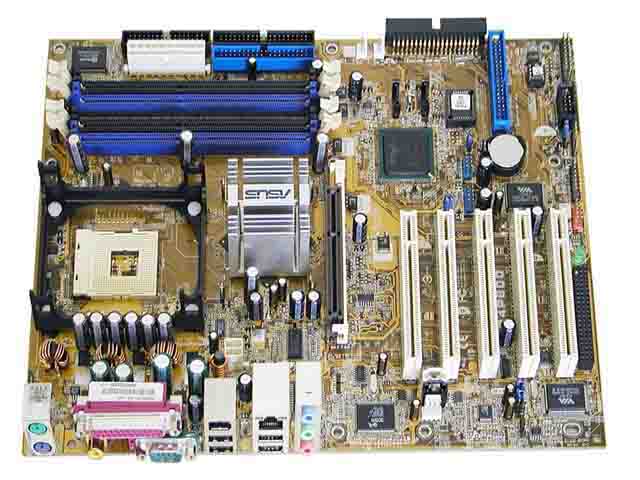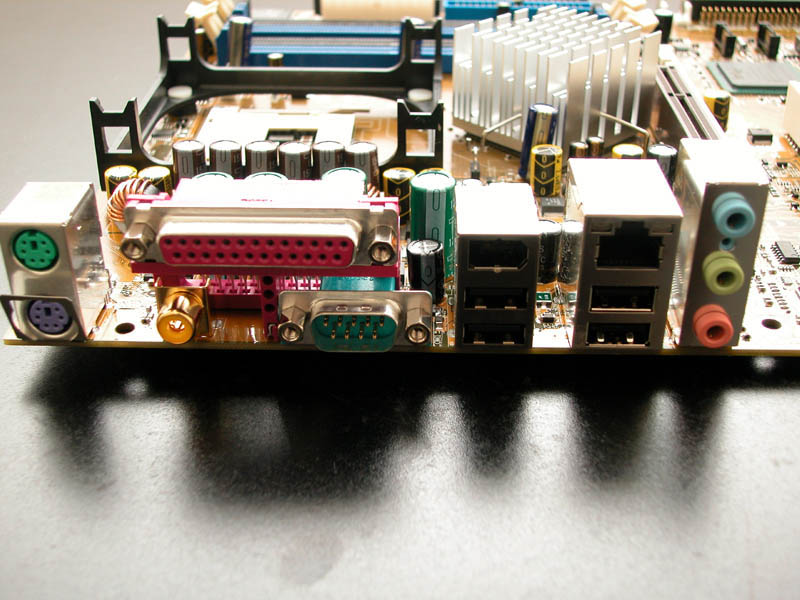 ASUS Intelligence Everywhere
The World's First Motherboards with ASUS AI Technology





AI Audio - Intelligent Audio-Sensing Technology
AI Net - Intelligent Net-Diagnosing Utility
AI Overclocking - Intelligent CPU Frequency Tuner
AI BIOS - Intelligent Auto-Recovery BIOS and More

To create a user-friendly interface, ASUS introduced the Artificial Intelligence (AI) Series. These motherboards include automatic and intelligent features for Gbit LAN, 6-channel audio, BIOS recovery technology and more.

---

P4P800 Introduction

Speed that blows your mind
Like the standard P4P800, the P4P800 Deluxe is a high-performance motherboard based on the Intel 865PE chipset which sports leading performance technologies such as 800MHz FSB, dual-channel DDR memory, Hyper-Threading Technology, AGP 8X, Serial ATA and Gigabit LAN. The Deluxe edition is further enhanced with a rich-array of features such as IEEE 1394 connectivity, the unique POST Reporter and IDE RAID technology making it one of the best performing, well equipped, and most reliable motherboards available.



Intel 865 PE chipset

Leveraging the Intel 865PE chipset to support 3.2 GHz+ P4 CPU on 800MHz FSB, Dual DDR 400 memory, Intel Hyper-Threading Technology, and a full-range of advanced features, P4P800 Deluxe really delivers a full-value, high-performance solution for today's most demanding tasks.


Dual-Channel DDR400

Dual-channel DDR technology doubles the bandwidth of your system memory and hence boost the system performance to out perform any memory existing solutions in the market. System bottlenecks are eliminated with balanced architecture and peak bandwidths up to 6.4GB/s.


AI NET

The AI Series supports Gigabit LAN by integrating the 3COM 3C940 controller, equipped with a unique net-diagnosing Marvell utility-- VCT (Virtual Cable Tester). The controller intelligently detects net connection status up to 100 meters from a remote location and reports the distance of bad cable.


AI AUDIO (6-channel digital audio)

AI series motherboards employed the world's first intelligent audio CODEC. The 6-channel AD1985 audio CODEC automatically detects and identifies what types of peripherals are plugged into the audio I/O jacks and notifies users of inappropriate connection, meaning there will be no more confusion of Line-in, Line-out and Mic jacks.


AI BIOS
CrashFree BIOS 2~

Whenever BIOS gets corrupted, ASUS CrashFree BIOS 2 allows users to reboot the computer and perform an smart auto-recovery procedure through the motherboard support CD.
Q-Fan Technology
This unique technology intelligently and automatically adjusts CPU fan speeds according to system load and temperature, enabling users to work in a distraction-free environment with minimal noise.
ASUS POST Reporter~
A voice warning design during POST notifies users of any system errors, which means no more complicated LED messages!


AI Overclocking

A unique option in BIOS that enables quick overclocking up to 30% (depends on CPU and RAM). It automatically detects and optimizes every relevant parameter to provide both performance and stability.


IDE RAID
The VIA IDE-RAID controller supports two-channel ATA 133, enabling users to build Maximum 4 ATA-133 hard disk as an RAID0, 1 , 0+1 , JBOD array. And the graphical user interface provides an easy way to configure and manage disk drives or disk arrays connected.


IEEE 1394 interface
IEEE 1394 interface provides high speed digital interface for audio / video appliances such as digital television, digital video camcorders, storage peripherals & other PC portable devices.


AGP8X
AGP8X (AGP 3.0) is the next generation VGA interface specification that enables enhanced
graphics performance with high bandwidth up to 2.12GB/s.
ICH5R with Integrated SATA and RAID 0
Intel is the worlds first chipset maker to integrate Serial ATA (SATA) and RAID 0 functions into the South Bridge. The latest ICH5R chipset now delivers 150MB/s fast data transfer (SATA) and striping performance (RAID 0) to enhance computing efficiency. (Supported WinXP only)
Max. 8 USB 2.0 ports supports
USB 2.0 is the latest connectivity standard for next generation components and peripherals.
Backwards compatible with current USB 1.1 peripherals, USB 2.0 delivers transfer speeds up to 40 times faster at 480Mb/s, for easy connectivity and ultra-fast data transfers.
Multi-language BIOS
ASUS provides friendly localized BIOS setup menu to help you configure your system as easy as possible. ** For multi-language BIOS, please visit the ASUS website for supported languages information.